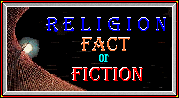 Walking the Road of Truth
ALL NEW!
All Items Custom Designed And Available On T-Shirts, Coffee Mugs, and Mouse Pads!
Check out these Examples below...
Click on an image to see a larger version
Order Online! Visa, MC, Discover, and Amex accepted!
Full 30 Day Money Back Guarantee if you're not satisfied.
Now We Can Also Create Personalized Items at no extra charge!
Your Shirt, Mug, or Mouse Pad YOUR WAY!
Contact Us Today For More Details!
All items are the original design work, published and distributed by The ComputerTipi.
&copy 2001, The ComputerTipi.



Note: I WILL NOT leave entires in this guestbook by those who wish to tell me about JESUS. This guestbook is for those who live in
REALITY NOT 2000 YEAR OLD FICTION.
Thanks for stopping by...We'll see you again.
---
This WebSite, Graphics, and Content are the work of The ComputerTipi
WebSite, Graphic Design and Other Services Available.